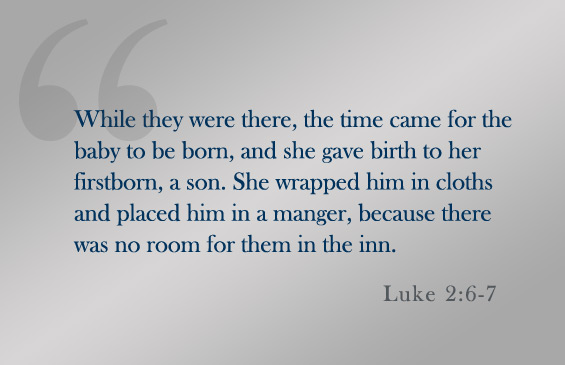 There was no room in the inn for the mother of the Son of God. No one knew who she was and who she was carrying. They didn't know that she carried their Savior in her womb, so they placed her in the barn filled with animals.
People will look at you and think that they know you. They will try to place you in a box that isn't even fit to contain you. Luckily, their opinions about you cannot stain your identity in Christ. People may think that you have nothing to offer but, like Mary, you know full well what God placed inside you.
Therefore, be faithful in that barn.
Be faithful in that cubicle.
Be faithful backstage.
Be faithful in the darkness because your circumstances do not negate God's promises over, His purposes in and His plans for your life. People's opinions about you do not dictate your future.
What matters the most is what God says about you. And His word never comes back void.